Anime California 2015 Interview – Cosplay Videographers
Oct 20, 2015
---
I had the privilege of being interviewed by Tank 9 while at Anime California 2015! Check out the video. After I had just wrapped up the small Sword Art Online Cosplay Gathering, I was doing a private photoshoot. As that was being finished up, I was approached by Tank9 and asked to do an interview. It was a ton of fun! Doing interviews is definitely one of my favorite things to do at cons when it happens!
Read More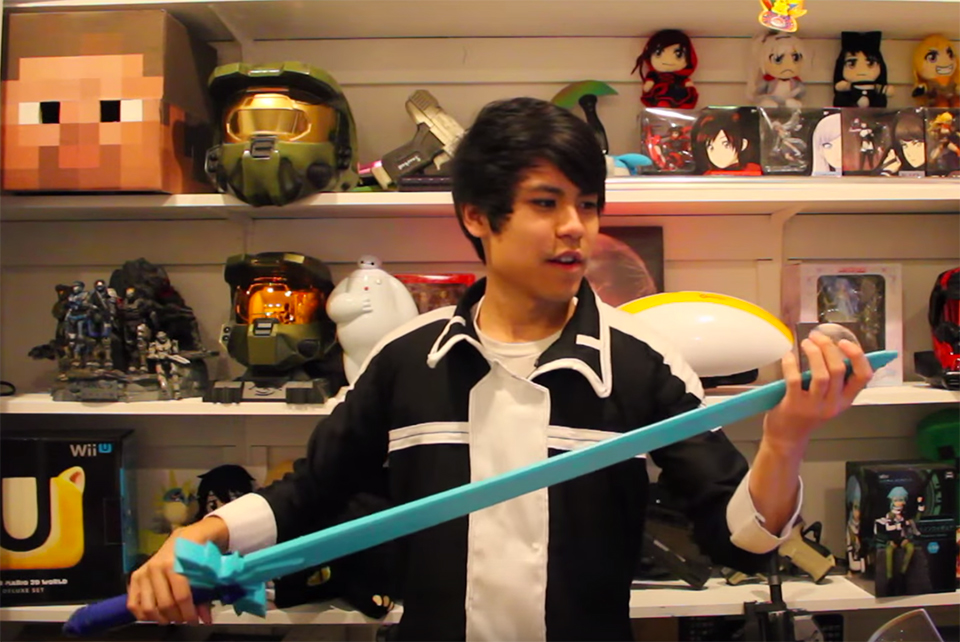 Blue Rose Cosplay Prop Unboxing Video – SAO III
Oct 18, 2015
---
TLDR This is just a video of me unboxing a cosplay prop of the Blue Rose sword from Sword Art Online III from Tyler (@kirito_thesolo_beater on Instagram)! More Details Tyler offered to make me a free cosplay prop. Since I have nearly every sword that Kirito has, it was hard to pick one! I decided that I should request Blue Rose from the Alicization Arc (will likely be SAO III's story) since it was one of the few swords that I do not have. Tyler and his father slaved away at...
Read More